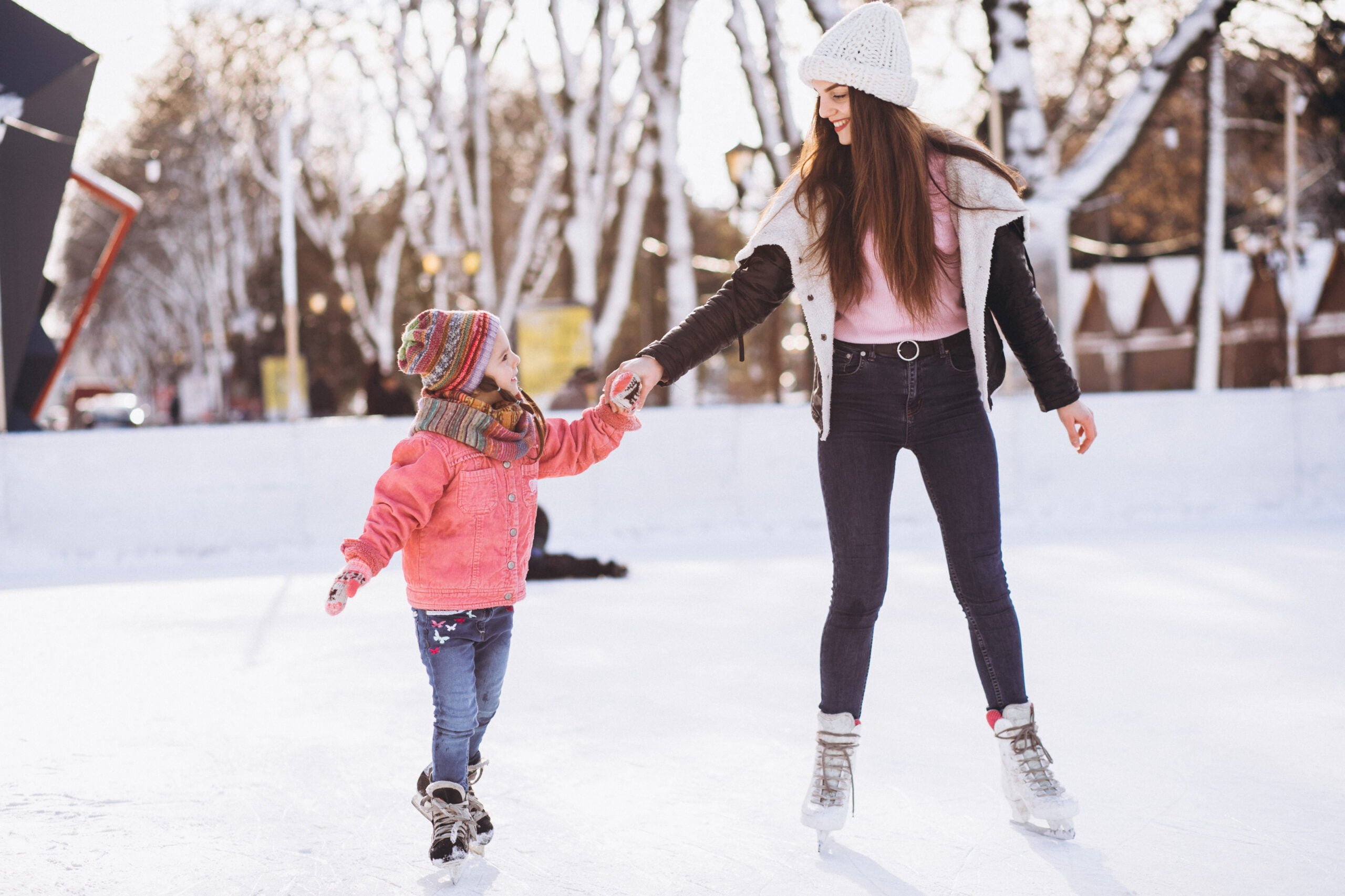 Whether it's chilly and snowing outside or bright and sunny, ice skating or ice hockey are hobbies that you can participate in all year long. There are plenty of local indoor and outdoor ice rinks that offer public skating sessions, figure skating, and ice hockey lessons. Whether you're a beginner, or you have more advanced skills, you can visit any one of these ice rinks for fun or competition. Bring your friends and family for a day full of fun at one of the indoor and outdoor ice rinks for ice-skating near Malta, NY.
The Capital Arena in Clifton Park features two NHL-size ice rinks. This recreational venue hosts year-round ice-skating activities, including ice hockey, public skating, figure skating, fall/summer programs, and more. 
Visit the Empire State Plaza outdoor ice rink for ice-skating Tuesday-Sunday! Skate rentals are available for $4 for adults and $3 for children. 
Flight on Ice is Schenectady's newest outdoor ice-skating rink at Mohawk Harbor. The ice rink includes ice-skating sessions, a lounge area, Beekman 1802 retail pop-up, and great food and drinks. 
Gavin Park in Wilton has a public ice skating rink available as weather permits. Bring your own skates. 
Jenkins Park in Burnt Hills, NY
This small park in Burnt Hills has two ponds for ice skating and hockey in the winter. There is also a small hill that's great for sledding or snow tubing. 
Saratoga Spa State Park has two seasonal outdoor ice-skating rinks. Typically, hockey is allowed at the rink just off Avenue of the Pines, but not at the rink near Victoria Pool.
Saratoga Springs offers two indoor ice rinks on Weibel Avenue. Weibel Avenue Ice Rink is an Olympic size rink and the Vernon Arena is a NHL- size rink. The rinks offer public skating, lessons, and hockey. Visit their pro shop for skate rentals, skate sharpening, and other merchandise. 
The Schenectady County indoor ice rink offers a wide range of recreational skating, ice hockey, and figure skating programs for all ages. They also have public skating sessions available and offer skate rentals.